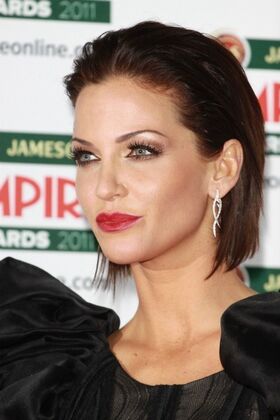 Sarah Nicole Harding (born Sarah Nicole Hardman, 17 November 1981) is an English singer-songwriter, actress and model best known for being a member of the pop group Girls Aloud, formed through ITV's reality television programme Popstars: The Rivals.They have become one of the few reality television acts to achieve continued success, amassing a fortune of £25 million by May 2009. With Girls Aloud, Harding has been successful in achieving a string of 20 consecutive UK top ten singles (including four number ones), two UK number one albums, and received nominations for five BRIT Awards, winning Best Single in 2009 for "The Promise".
Ad blocker interference detected!
Wikia is a free-to-use site that makes money from advertising. We have a modified experience for viewers using ad blockers

Wikia is not accessible if you've made further modifications. Remove the custom ad blocker rule(s) and the page will load as expected.